There's no feeling in the world that compares to playing Blues freely and confidently... 
Now YOU can feel that too!
Whether you're a beginner who doesn't know where to start or a more experienced bassist looking to work on your walking lines you can learn how to overcome common challenges like getting lost in a chord progression, not knowing how to transpose, playing the same lines over and over again, and struggling to give your Blues bass lines the edge and make them interesting and varied.

If you're reading this then I know you're interested in becoming a better Blues bassist, so here's a couple of questions to get you thinking…
What if there was a program out there that could get you playing exciting and authentic sounding bass lines in any Blues tune, and give you the skills to improvise your own walking lines on the spot at a jam night or Blues gig?
What if your newly found skills could... give you the confidence to know that you could handle any Blues song that was thrown at you, in any key?
Finally... if that course existed, would you want it?
Well...guess what? Now that course DOES exist!
Finally there's one place where you can go to learn how to break free from common frustrations like getting lost in a chord progression, playing the same repetitive lines, not knowing what to play in different Blues styles, you can really start to be creative and have the ability to improvise bass lines that sound great every time, that sound authentic and exciting.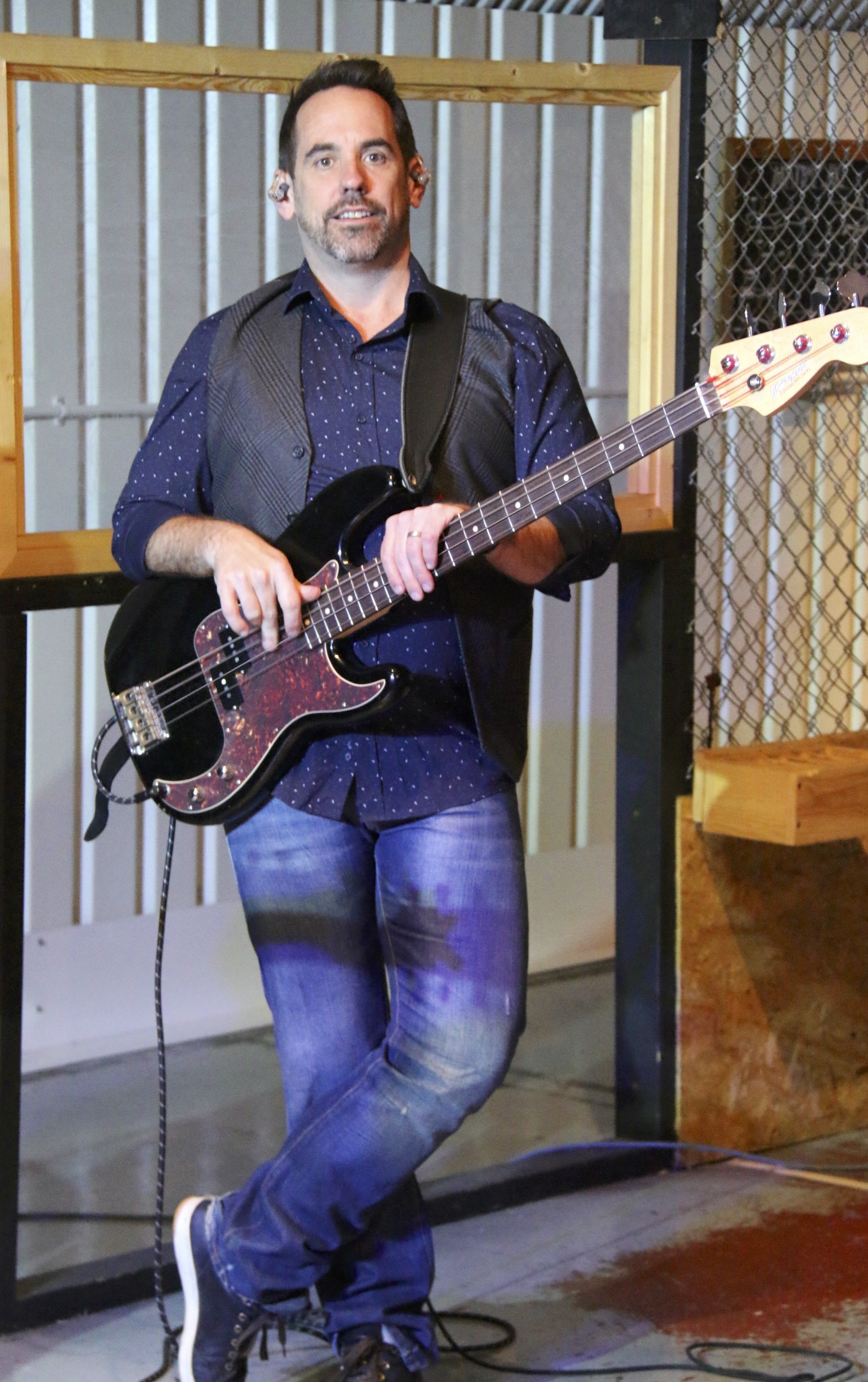 Not only does this skill allow you to get up at a jam night or play in Blues bands, it also gives you the confident to let go and free yourself from all the negative voices in your head that get in the way of you really enjoying yourself. There is nothing quite like the buzz of being up on stage nailing a bass line and playing as one with your fellow musicians to a buzzing crowd. That's what makes me pick up my bass every day!
My name is Greg Hagger and I've been a pro bass player for over 25 years. In that time I've played bass all over the world in iconic venues, arenas and festivals. I have discovered what it REALLY takes to play great Blues bass and I'd LOVE to share everything I know with YOU... 
About 'Walk The Blues'...
It's an online course with over 25 video lessons showing you how to construct Blues bass lines using musical devices straight from the great Blues bass players.
You can stream 'Walk The Blues' from any device with an internet connection, so you can learn on the move or at home and never miss a lesson.
The course is simple and easy to use with easy-to-understand lesson and demonstrations. You will start where you left off each time you return to the course.
You get lifetime access to 'Walk The Blues' with a one-off payment with NO monthly subscription fees.

Is 'Walk The Blues' suitable for you?
This course will be a perfect fit for you, if you...
• don't know Blues progressions
• get lost during songs
• play the few same old bass lines
• need to learn the Blues scales
• are confused about turnarounds & endings 
And you'll get huge benefit from the course if your goal is to...
• play more exciting walking lines
• utilise the whole fretboard
• play in any key
• learn different styles of Blues
•form your own Blues band 
• play at a Blues jam night 

The Tunes You'll Cover In 'Walk The Blues'
• Standard 12-Bar Blues
• The Thrill Is Gone - BB King
• Born Under A Bad Sign - Albert King/Robben Ford
• The House Is Rockin' - Stevie Ray Vaughan
• Midnight Comes Too Soon - Robben Ford
• On That Morning - Robben Ford
• Stormy Monday - Albert King/Stevie Ray Vaughan
• Sweet Home Chicago - The Blues Brothers
• Pride and Joy -
Stevie Ray Vaughan
• Still Got The Blues For You - Gary Moore
Read What Others Have To Say About The Course

"Many thanks for a great course! It is one of the best I have ever completed. I am beginning to sound like a real Blues bassist. Cheers."
- Steve Pullen

"Thank you Greg, really well done. I appreciate this course."
- Kristoffer

"Hi Greg, it's opened my eyes a lot working through these first two lessons here around Born under a Bad Sign. My previous blues experience had been just the 12 bar shuffle with maybe a different turnaround. It's good to see how you can inject variations and fit different riffs into these chords. Thanks really loving the course."
- Richard Morley

"Great alternative version of the track. When I listened to Robben Ford and Joe Bonamassa versions, I preferred the Bonamassa version, closer to the original. However Roscoe Beck added some very tasteful additions to this track, and I want to add these riffs to my arsenal! Thanks Greg for opening my eyes to the subtle embellishments that can redefine a classic bass line. This course is really good so far and opening my musical horizons."
- Tim Peel
"In Walk The Blues, having all of these references and resources in one place - and lifetime access - is tremendous value! Thank you so much for responding so promptly to my questions & comments. It's great having a friend & mentor across the Atlantic. I feel like I'm close to getting into a band or at least jamming. So now, it's on to the Jam Night Survival bonus!"
-Herm Stippich

"Your Walk The Blues course gets to the meat of it. I read and play and can get the patterns. It's amazing! You understand it thoroughly."
- Bev Taylor

"I'm new to the bass, I've played guitar for 45 years, including a stop for 22 years. Now I'm learning how to play the bass. From all the YouTube teachers, it's Greg's videos that I always return to. One of the best bass teachers on the web."
- John

Hear What Merle Has To Say About The Course...

Frequently Asked Questions

How long do I have to work through the video course?
You have lifetime access to the course meaning that you can work through the contents at your own pace and come back to it as many times as you like.
I can't read music, can I still take the course?
Yes, I provide standard notation, Tab and fret diagrams with all GBS courses and PDF's so you can choose which you want to use yourself.


Can I get a refund if I'm unhappy with my purchase?
This course is covered by a 30 day guarantee. If you are in any way unsatisfied with the course then email me and get a full refund, no questions asked.